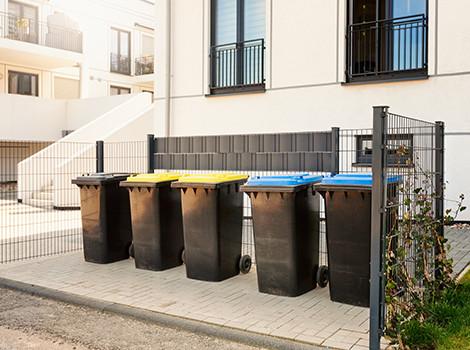 Jochum Refuse Provides Residential Trash Removal
Jochum Refuse in Wheeling, WV, offers residential trash removal to Ohio County and the surrounding areas. Since 1952, our business has worked diligently to provide reliable, reasonable trash removal to all of our clients. Garbage should not be something to stress over, and our staff works to provide a great experience for every client. Jochum Refuse also offers dumpsters and roll-off containers for residential demolition and estate clean-outs.
If you need trash pick-up in Wheeling, WV, or the surrounding areas, call Jochum Refuse today at (304) 232-5031.
Commercial spaces go through tons of waste. If your business needs a high-quality dumpster or roll-off container, trust Jochum Refuse to provide affordable, reliable garbage services. We work with hospitals, apartment buildings, hotels, retail stores, and other various businesses in Wheeling, WV, and the surrounding areas. Make garbage removal easy by setting up an account with Jochum Refuse.
Cardboard and Metal Recycling for Residents of Ohio
Jochum Refuse offers cardboard recycling and metal recycling for residents of St. Clairsville, OH. Customers may drop off their recyclables at our Wheeling-area facility. Cardboard recycling pick-up is available for commercial accounts. Stop by Jochum Refuse to set up an account. We proudly serve St. Clairsville, OH; Martins Ferry, OH; Shadyside, OH; and the surrounding areas.
Contact Jochum Refuse for Trash Removal Services
If you are looking to switch garbage companies, or are new to the area, Jochum Refuse is here to help. Our friendly staff is here to answer any questions about our services, or to set an account up for you right away. Contact us today for more information on our trash removal and recycling services.